BOOK DAY 23 rd April.
Last Saturday,
23rd April
, we celebrated the
Book Day
in Spain. As you all know, that date commemorates the death of the two world´s most famous writers:
Miguel de Cervantes
and
William Shakespeare.
Both of them died on the 23rd April 1616 (well, as a matter of fact, Cervantes really died on the 22nd April, but he was buried the 23rd), that´s the reason why this year we commemorate the 400th anniversary of their deaths. As you will be dealing with Cervantes in other subjects, we´re going to deal with Shakespeare in English… Here we go!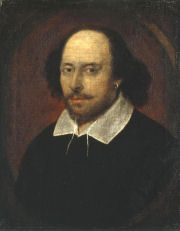 William Shakespeare video about his life and most famous plays